Inspireurope has received funding from the European Union's Horizon 2020 research and innovation programme under grant agreement No 857742.
Support for Ukraine's Scholars & Students
The Inspireurope partners issued a call to European governments and EU institutions focusing on concrete measures to protect the future of Ukraine's higher education, by keeping Ukraine's scholars and students active in research and education during a period of enforced exile. The below list is a growing compendium of fellowships and other direct support measures for Ukrainian scholars, researchers and students.
Ukrainian researchers seeking assistance may apply directly to a number of programmes that provide direct support to researchers at risk from around the world, listed here.
For additional resources, including fellowship opportunities outside of Europe, click here.
In addition, the following opportunities have recently been made available specifically for scholars from Ukraine:
Europe-wide support
The European Commission launched the 'European Research Area for Ukraine' ERA4Ukraine portal, a one-stop-shop for information and support services to Ukraine-based researchers and researchers fleeing Ukraine. The ERA4Ukraine portal is launched on the existing EURAXESS network, which supports researchers by connecting more than 600 centres and 43 national portals across the EU Member States and countries associated to Horizon Europe. All information will soon be available in both English and Ukrainian.
Europe-wide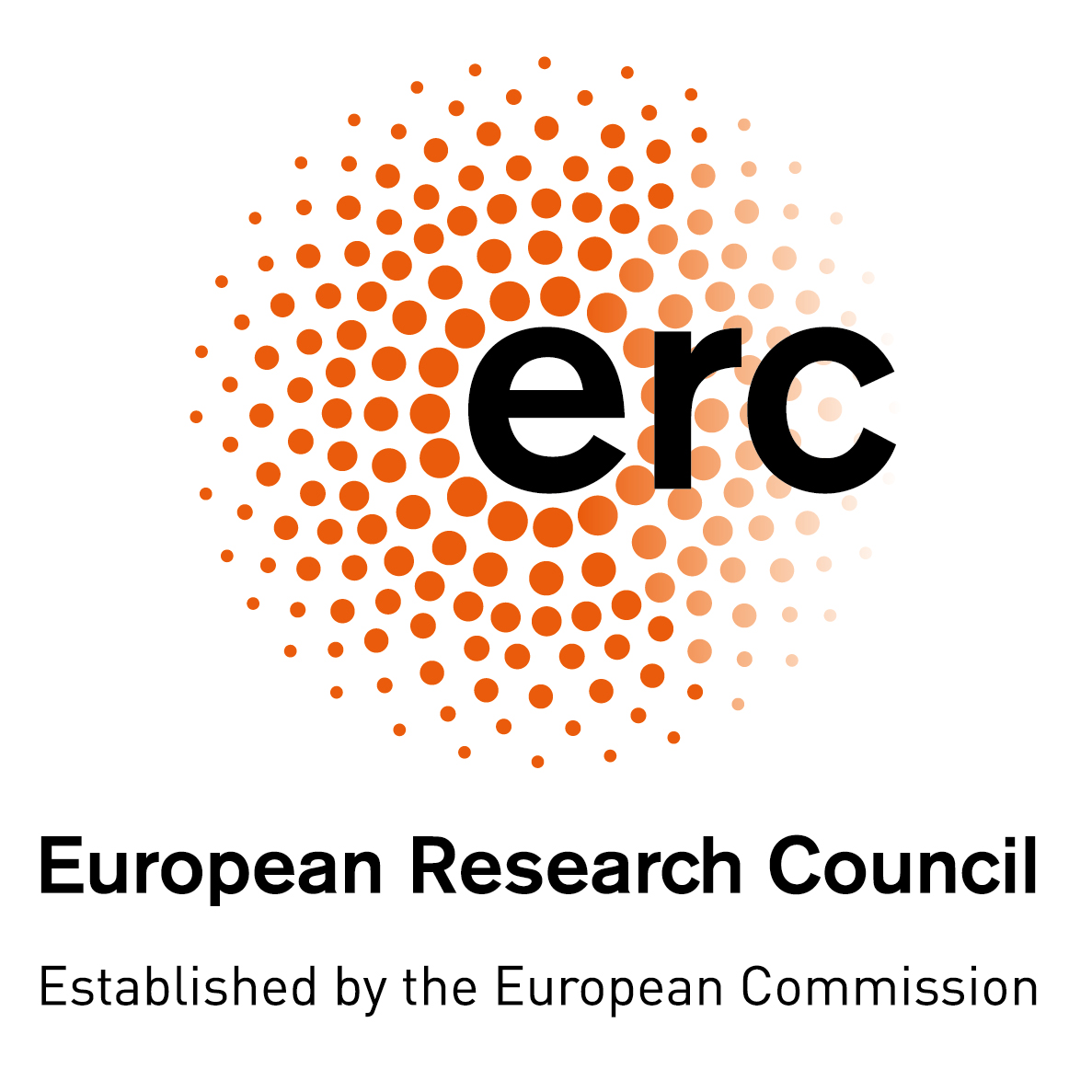 European Research Council: Here is a list of job offers in ERC-funded research teams. The European Research Council (ERC) has appealed to its grantees to provide temporary employment to refugee researchers and support staff, such as technician and lab managers, from Ukraine.
Invisible University for Ukraine
An ALLEA-Breakthrough Prize Foundation Partnership to Support Scholars Impacted by the War in Ukraine.
Austria
The Austrian Academy of Sciences: Offering an emergency call for applications from Ukrainian researchers as part of its academic mobility programme "Joint Excellence in Science and Humanities" (JESH).
Institute for Human Sciences (IWM, Vienna) and the Ukrainian Research Institute at Harvard University (HURI): Offering non-residential bridge fellowships providing one-time grants of €5,000 for people who apply.
Academic support to refugee students from Ukraine at the Central European University.
Czech Republic
Czech Academy of Sciences: A list of fellowships and employment opportunities for scholars, researchers, post-docs, and PhD students from Ukraine.
Denmark
Aarhus University Research Foundation (AUFF) – Aarhus Institute of Advanced Studies (AIAS): AIAS, by way of a donation made by AUFF and Aarhaus University, is offering 10-15 fellowships at the university to support researchers who are currently affected by the war in Ukraine and unable to continue their research. A fellowship includes a full salary along with access to a workspace, library, and all research activities at AIAS and Aarhus University. AIAS will assist in the relocation process, including work and residence permits and finding housing.
France
PAUSE – Solidarity with Ukraine: The PAUSE programme opened a special call for emergency assistance to Ukrainian researchers in danger. The emergency financial aid funded by the French Ministry of Higher Education, Research, and Innovation, will finance the stay of a Ukrainian researcher, and their family if applicable, for three months at a French institution. The emergency opportunity in France aims to allow the researcher time to prepare, together with a host institution, an application to the regular PAUSE programme for at-risk researchers.
Germany
Philipp Schwartz Initiative: In view of the crisis in the Ukraine, the Alexander von Humboldt Foundation is extending the deadline for universities and research institutions in Germany to submit applications for Ukrainian scholars under immediate threat in the current selection round of the Philipp Schwartz Initiative. Nominations for Ukrainian scholars at acute risk may be submitted by March 18, 2022. Please find additional information here.
Volkswagen Stiftung – Funding for refugee scholars and scientists from Ukraine: The funding is aimed at Ukrainian scientists who have already fled to Germany after the Russian invasion or who will arrive in Germany in the coming weeks. It offers doctoral students, postdocs and established scientists from all disciplines the opportunity to continue their work in a research group at a university or research institute in Germany for a period of 6-12 months. Applications must be submitted jointly by the university management and the host scientists in Germany.
The Association of German Art Historians: Provides a list of German funding programs for scholars and a list of institutes of art history prepared to host scholars.
Ireland 
The Science Foundation Ireland (SFI) has launched a new supplemental grant scheme to encourage and enable holders of existing SFI grants, and their associated Host Institutions, to provide opportunities for displaced researchers from Ukraine to join and collaborate on existing SFI-funded grants in order to integrate swiftly into the Irish research system, to enable them to maintain continuity in their research career and to bring added benefit to the SFI grant from their expertise.
Applications are open to principal investigators of existing SFI-funded grants to provide relevant research positions to displaced researchers from Ukraine at any stage of their research career.
Italy 
The Ministry of University and Research has established a special fund to finance support measures for Ukrainian students, researchers and teachers so that they can carry out their activities at universities, institutions for higher artistic, musical and dance training and Italian research bodies.
European University Institute: The Max Weber Programme at the European University Institute welcomes applications for a postdoctoral fellowship for an early stage researcher of any nationality who is directly affected by the war in Ukraine. Applications may come from candidates who live in Ukraine, have been displaced or cannot return to Ukraine because of the war, or who are directly affected for other reasons that can be specified in the application.
Poland
Within the framework of cooperation with the National Academy of Sciences of Ukraine (NASU), the Polish Academy of Sciences introduced a new tool supporting cooperation with Ukrainian researchers. Additional opportunities are available here.
Romania
Platform uni4Ukraine, an initiative of students and teaching staff located primarily at the University of Bucharest. The project aims to identify, monitor and present in one place and in a user-friendly manner, the existing initiatives that support those who flee Ukraine via Romania, irrespective of citizenship. See also: https://uni4ukraine.unibuc.ro/en/help
Babeș-Bolyai University in Cluj-Napoca established a procedure regarding the invitation of academic staff from conflict-prone areas or where academic freedom is at risk.
Slovakia
Univerzita Mateja Bela v Banskej Bystrici Matej Bel University has prepared a support scheme for international researchers from Ukrainian higher education institutions and along with additional support, all its Ukrainian students are eligible for a one-time scholarship of 200 euros. More information: https://lnkd.in/dE6RHxrr
Univerzita Pavla Jozefa Šafárika v Košiciach UPJŠ Košice supports affected families by this crisis by offering them accommodation in their student dormitories. The university also offers financial and psychological support to its Ukrainian students. More information: https://lnkd.in/d-YCSKct
UCM Trnava has implemented a variety of measures to assist its students, including psychological support and financial assistance in the form of special scholarships and fee remission. More information: https://lnkd.in/d5qyiqNr
Bratislava Policy Institute lists additional opportunities here.
Sweden
Swedish Foundation for Strategic Research – Grants for Ukrainian researchers: Researchers from Ukraine can apply for a maximum of 3 MSEK and the duration of the project can be up to 3 years. A letter of intent must be submitted by the Swedish host institution confirming employment.
The Royal Swedish Academy of Sciences – Scholarships for Ukrainian scientists in Sweden: Ukrainian citizens can apply for funding to facilitate carrying out their research in Sweden during, or in connection with, the ongoing war. The research shall be conducted at a Swedish university or at one of the research institutes of the Royal Swedish Academy of Sciences. Expenses that can be covered by the scholarship include e.g. living expenses, travels as well as other costs that may be associated with temporarily relocating to Sweden.
Swedish Foundation for Strategic Research – SSF individual grants for Ukrainian scientists 2022: All forms of employment within a Swedish institution are permitted, ranging from temporary employment as postdoc or visiting professor to more permanent faculty positions. The researcher can apply for a maximum of 3 MSEK and the duration of the project can be up to 3 years. A letter of intent must be submitted by the Swedish host institution confirming employment. The researcher must conduct strategic research within SSF's areas: Natural Science, Engineering and Medicine. The application must be written in English and can be submitted throughout 2022!
Additional databases and lists of support for researchers, scholars and students from Ukraine:
#ScienceForUkraine: A community group of volunteer students and research scientists from academic institutions in Europe and around the world, collecting and disseminating information about support opportunities at the university, national, and international level for students and researchers directly affected by the recent Russia's invasion of Ukraine.
The University of New Europe: Emergency contact and information, fellowship and sabbatical opportunities for scholars and students, artists and cultural workers, journalists, lawyers and human rights defenders in need and/or at risk.
European New School (ENS) of Digital Studies: Fellowship program "Datafication in European Societies" is designed for postdoctoral researchers active in one of the ENS core disciplines (economics, law, social and political sciences) and ready to build and expand international research collaborations. Applications can be made for an ENS Postdoc Fellowship (up to four years after your PhD) and an ENS Visiting Professor Fellowship (four or more years after your PhD).
Association for Slavic, East European, and Eurasian Studies (ASEEES): Resources to help displaced scholars from Ukraine
LabsArena: Database of support for scientists, scholars, and students.
A list of labs supporting Ukrainian scientists.
The Baltic Science Bridge is an initiative to support Ukrainian scholars and scientists unable to work due to the war. It is meant to give Ukrainian scholars and scientists an opportunity to live and perform some academic work in a Baltic Sea country which is not part of the conflict. Read more about the initiative here.
Platform uni4Ukraine outlines various collections of resources aiming to help scholars at risk, especially from Ukraine