Sinead O'Gorman
Director, SAR Europe
Sinead O'Gorman directs Scholars at Risk's European office—SAR Europe—hosted at Maynooth University, Ireland. SAR Europe coordinates activities of European partners and national SAR sections in Europe to promote academic freedom and to advance opportunities for at-risk scholars. Ms. O'Gorman joined Scholars at Risk's New York office in 2007, previously serving as SAR's Deputy Executive Director. Before joining SAR, Sinead previously held programme and research positions at the Institute of International Education (IIE) in New York, the Council for Assisting Refugee Academics (CARA) in London and at the Irish Council for International Students (ICOS) in Dublin. She holds an MSc in Development Studies from the London School of Economics, an MA in French from the Université de Montréal, a BA in English and French from Trinity College Dublin. Ms. O'Gorman was a pensionnaire étrangère at the Ecole normale supérieure (ENS), rue d'Ulm, and holds a Diploma in Translation (DipTrans) from the Chartered Institute of Linguists.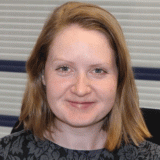 Denise Roche
Advocacy Manager, SAR Europe
Denise Roche is the Advocacy Manager at SAR Europe. She leads our advocacy work to promote academic freedom, including coordinating the activities of the European Coordinating Committee for Academic Freedom Advocacy. Denise is a qualified solicitor, holds an LLM in Advanced Legal Practice from Northumbria Law School England, and a BCL (International) degree from University College Cork Ireland. Prior to joining SAR Europe in July 2020, she held positions at the National Women's Council, the Law Reform Commission, the Department of Foreign Affairs and Trade, the Irish Mission to the United Nations in New York, and acted as a Judicial Fellow of the High Court. Previously she served as co-rapporteur of the Feminism and International Law Committee of the International Law Association and was a committee member of the Irish Women Lawyers' Association.
Joel Hanisek
Policy & Programme Manager, SAR Europe
Dr. Joel Hanisek is Policy & Programme Manager for Scholars at Risk Europe, where he manages the EU-funded Inspireurope project and supports the activities of SAR sections across Europe. He has a background in NGO advocacy at the United Nations Economic and Social Council, and was previously also a member of the New York-based NGO Working Group on the Security Council. He holds a Ph.D. from Trinity College Dublin where he researched socio-religious aspects of memory and mobility in Iran-U.S. transcultural contexts. His research is currently organised around historic formations of higher education values in international exchange.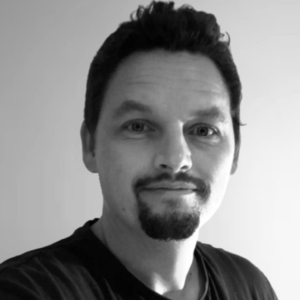 Dominik Kalweit
Programme Manager, SAR Europe
Dominik Kalweit is the Programme Manager of MSCA4Ukraine for Scholars at Risk Europe. Previously, he was the Vice Executive Director and Director for Projects & Initiatives for the Maltese non-profit NGO Kopin. Dominik holds a Diplom (ISCED 7) from the University of Augsburg, Germany, in Political Science and Communication Sciences and has been active in international development cooperation, education and human rights related fields since 2005. In his career, he focuses on strategic planning, project development and management, networking, training, advocacy and research. Dominik is actively involved in a number of social justice and human rights initiatives, including the Destination Unknown Campaign led by Terre des Hommes, the "Free the El Hiblu 3" campaign, the Malta Refugee Council and in AidWatch.
Sarah Field
Programme Officer, SAR Europe
Sarah Field is the Programme Officer for MSCA4Ukraine at Scholars at Risk Europe, where she supports overall implementation of the project, with a particular focus on providing career development opportunities and advisory services to at-risk researchers from Ukraine. Prior to joining SAR Europe, Sarah worked as Policy Support Officer at University College Cork where she contributed to the formulation, publication and implementation of institutional policies and procedures. She has held positions in children's rights research and advocacy at the Ombudsman for Children's Office , Child Law Clinic, and human rights law firm KOD Lyons Solicitors. Sarah brings a background in law, and holds a Bachelor of Civil Law, a Masters in Child & Family Law, and a Professional Diploma in Human Rights and Equality.