Information & Resources for Researchers from Ukraine
1. Fellowships for researchers from Ukraine
This list of resources for researchers from Ukraine was initiated by the EU-funded Inspireurope project in March 2022, and is now updated and maintained by MSCA4Ukraine.
Europe-wide support
The European Commission launched the 'European Research Area for Ukraine' ERA4Ukraine portal, a one-stop-shop for information and support services to Ukraine-based researchers and researchers fleeing Ukraine. The ERA4Ukraine portal is launched on the existing EURAXESS network, which supports researchers by connecting more than 600 centres and 43 national portals across the EU Member States and countries associated to Horizon Europe. All information will soon be available in both English and Ukrainian.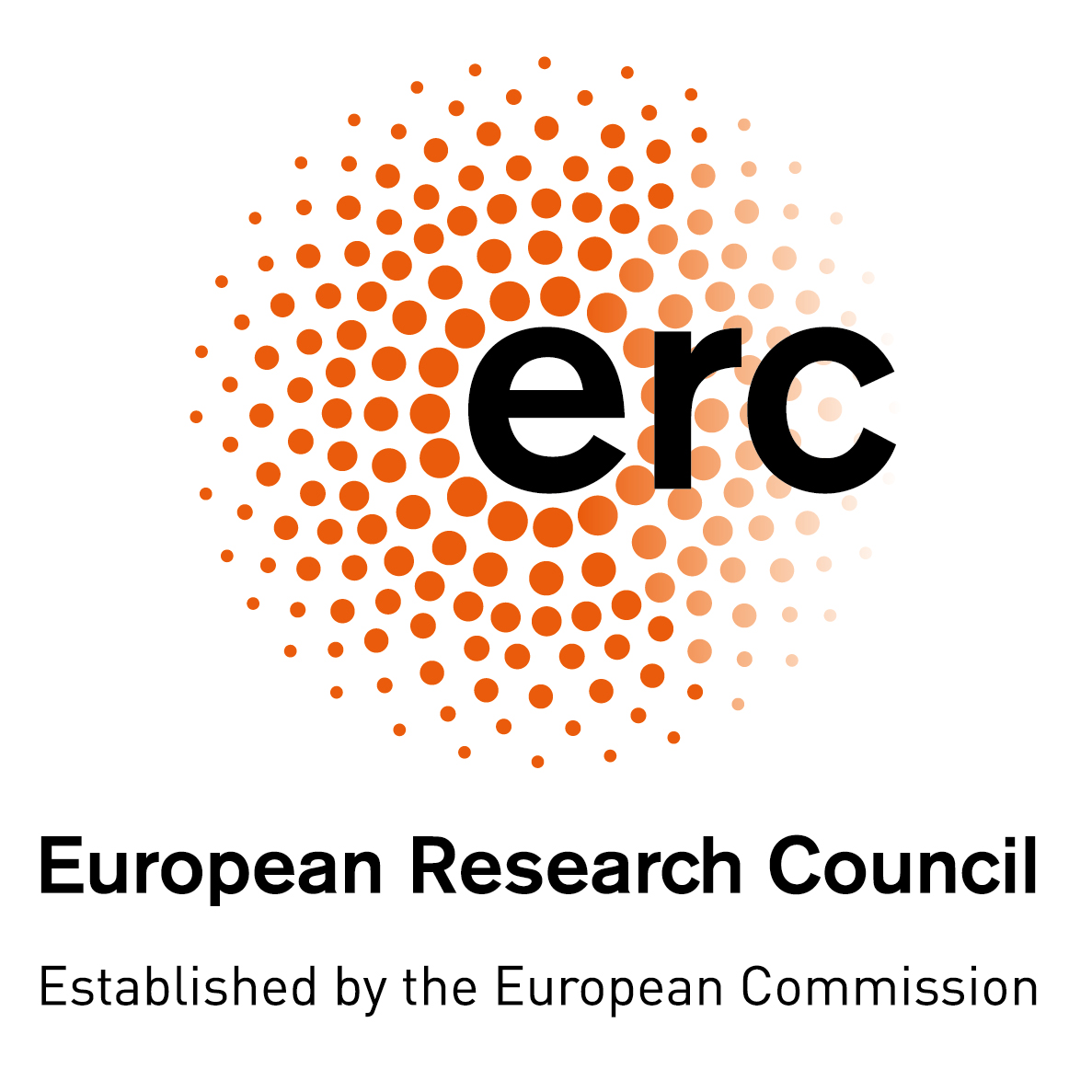 European Research Council: Here is a list of job offers in ERC-funded research teams. The European Research Council (ERC) has appealed to its grantees to provide temporary employment to refugee researchers and support staff, such as technician and lab managers, from Ukraine.
European Hematology Association: Ukraine Bridge Funding programme is a 1 year non-clinical funding opportunity for Ukrainian hematologists and researchers in hematology. Candidates must be working at PhD or postdoctoral level. Before applying, candidates must have already found a prospective position in a European lab or institution. Applications accepted on a rolling basis.
The Kosciuszko Foundation has announced a competition for scientists from Ukraine, who, as a result of the Russian invasion, found themselves in Poland or are still in Ukraine. The purpose of the award is to honour scientific achievements and support outstanding scientists in the fields of molecular biology, genetics, biochemistry, immunology, and bio-medicine. Deadline: 31 January 2023.
European Molecular Biology Organization Solidarity Grants-Supporting Life Scientists displaced by armed conflicts. EMBO invites applications for one-year stipends for researchers to start, continue or finish their PhD thesis, and for post-doctoral researchers and for research stays by scientists at the professorial and group leader level. Deadline: 15 February 2023.
European Commission: Under the EU Erasmus+ Programme, the Capacity Building in Higher Education (CBHE) action will support the creation of an open education digital environment to offer quality higher education for students fleeing from Ukraine or internally displaced students – as well as educational opportunities for the wide Ukrainian community abroad – based on cooperation between Ukrainian and other European universities and academic staff. The EU grant will be EUR 5 000 000 for only one project. Deadline: 16 February 2023.
ELIA is a European network of Higher Arts Education. Please see the resources page to find links to relevant initiatives to support Ukraine organised by members across Europe .
Ukraine Global Faculty is a not-for-profit initiative formed to provide Ukrainian students and professionals (including scholars) with access to state-of-the-art online lectures and master classes.
Invisible University for Ukraine– Applications for the Spring Semester are now open. After the successful 2022 Spring and Fall semesters, Central European University is continuing the INVISIBLE UNIVERSITY FOR UKRAINE (IUFU) certificate program (offering ECTS credits) for junior and senior undergraduate (BA) and graduate (MA and PhD) students from Ukraine, whether residing in Ukraine or in refuge, whose studies have been affected by the war. Deadline for applications for Spring Semester 2023 is 5 February 2023.
Eurizon is an EU-funded project about European scientific and technical collaboration in the field of research infrastructures, and it includes in addition a special focus on coordination and support measures dedicated to support Ukrainian scientists and Ukrainian RIs as well as strengthening the RI landscape in Europe. In particular, work programme 9 focuses on providing support and training opportunities to scientists and technicians from Ukraine. Work programme 10 is designed to contribute to RI capacity building in Ukraine in all scientific domains and to enhance the sustainability of the European RIs of the consortium. Further details to follow.
The Coimbra Group of Universities offers short-term research visits (1-3 months) to young researchers from higher education institutions from the countries in the European Neighbourhood (including Ukraine). The main aim of this scholarship programme is to enable scholars to undertake research in which they are engaged in their home institution and to help them establish academic and research contacts in Europe. The programme will open for applications shortly. Deadline: 7 April 2023.
Austria
Ernst Mach-Ukraine scholarship is open to Ukrainian students already enrolled in a regular study programme at an Austrian higher education institution as well as students, scientists and researchers from Ukraine who wish to continue their studies or projects here. The grant programme is financed by the Austrian Federal Ministry of Education, Science and Research (BMBWF) and implemented by the OeAD. Applications are accepted on a rolling basis without deadline.
Belgium
The Belgian Science Policy Office has launched an initiative aimed at offering postdoctoral research stays (of maximum 12 months) in Belgian Federal Scientific Institutions to Ukrainian researchers. Applications are accepted on a rolling basis until the number of 24 fellowships is reached.
KU Leuven-Temporary Positions open to fleeing Ukrainian scientists or professionals. This page contains a table with information about temporary positions opened up by KU Leuven research groups and available for fleeing Ukrainian scientists or professionals. For each position, a contact person is listed.
Bulgaria
Centre for Advanced Study in Sofia is offering a number of different fellowship schemes for postdoctoral researchers from the social sciences and the humanities for 2023-2024 academic year. Deadline: 31 March 2023
Czech Republic
Charles University for Ukraine lists support services and other forms of assistance for students and scholars from Ukraine.
J. Heyrovský Institute of Physical Chemistry, Czech Academy of Science, Prague is looking for a new colleague with strong experience in physics and/or chemistry of 2D materials. The successful applicant will join Dr. Matěj Velický and his team, supported by the prestigious Lumina Quaeruntur Award, who are exploiting tunable electrochemistry and spectroscopy of 2D materials. This position remains open until a suitable candidate is found and is available for up to four years. Envisaged starting date: March 2023.
Denmark
Schroeder Group – Globe Institute, University of Copenhagen is happy to host Ukrainian students or scientists at any level (BSc, MSc, PhD or postdoc) for a period of 3-4 months and potentially longer. The group works on evolutionary biology and ancient genomics with a focus on human population history and human-pathogen interactions.  Contact: [email protected], @bytesizeDNA.
Finland
The Finnish National Agency for Education- EDUFI fellowship for doctoral students from Ukraine. The scholarship can be granted to:
Doctoral students, who have fled Ukraine due to the Russian attack to Ukraine after 24 February 2022 and who have a host university in Finland (incl. both Ukrainian citizens and international students who cannot return to their home country)
Ukrainian doctoral students already in Finland
Priority can be given to candidates who have recently arrived to Finland.
Applications are accepted on a rolling basis.
France
CNRS– Ukrainian scholars are encouraged to apply for a Post-doc position located in Grenoble (France) for 1 to 3 years within a Horizon Europe project (seatbelt-project.eu). Deadline: 15 February 2023.
PAUSE : Pause programme supports scientists and artists in exile by facilitating their reception in higher education and research institutions or cultural institutions. Deadline for the next call for applications is 27th January 2023.
Germany
Centre for East European and International Studies is offering up to 5 fellowships for Ukrainian scholars. The centre is seeking to fill two Berlin-based positions and three Ukraine-based positions. Scholars who resided in Ukraine before February 2022 and have or had an active university, research institute, think tank or NGO affiliation in Ukraine are eligible. The fellowships are awarded for a period of up to one year. Typically, the fellowship will start at the beginning of the academic or calendar year. Deadline: 10 March 2023
As part of the HessenFonds, the Hessian Ministry of Higher Education, Research, Science and the Arts provides scholarships for exceptionally talented and high achieving university students and researchers with refugee status at state universities in Hessen. HessenFonds funding is also available to highly qualified researchers (including PhD students) who are threatened by persecution in their home countries. Researchers at risk need to be nominated by a university or university of applied sciences in the state of Hessen. The next deadline for nominations of the candidates by the universities is the 20th of February 2023.
The German Environmental Agency (UBA) offers scientists from Ukraine the opportunity to work as guest scientists with the agency. Opportunities are offered across a range of fields of study.
The Association of German Art Historians: Provides a list of German funding programs for scholars and a list of institutes of art history prepared to host scholars.
Ireland 
The Science Foundation Ireland (SFI) has launched a new supplemental grant scheme to encourage and enable holders of existing SFI grants, and their associated Host Institutions, to provide opportunities for displaced researchers from Ukraine to join and collaborate on existing SFI-funded grants in order to integrate swiftly into the Irish research system, to enable them to maintain continuity in their research career and to bring added benefit to the SFI grant from their expertise.
Applications are open to principal investigators of existing SFI-funded grants to provide relevant research positions to displaced researchers from Ukraine at any stage of their research career.
Health Research Board- Rapid Response Mechanism to support Ukrainian researchers in crisis 2022 (Ucrisis 2022). Under this scheme, Principal Investigators of eligible HRB awards can request supplementary funding for a named individual/s who have been displaced by the Russian invasion in Ukraine or who cannot return to Ukraine due to the invasion (and are being supported by the Irish Government under the Temporary Protection Directive). Funding can be requested for more than one named individual. Applications accepted on a rolling basis.
Italy 
The Bibliotheca Hertziana – Max Planck Institute for Art History is offering emergency grants to Ukrainian art historians under the impact of Russia's war against Ukraine with support from the Getty Foundation as part of its Connecting Art Histories initiative. One-time grants of 5000 EUR will be available for scholars who have not left Ukraine to support their scientific activities on-site. Deadline: 5 February 2023.
University of Turin and Neuroscience Institute Cavalieri Ottolenghi is looking for candidates to apply to the Human Frontier Science Program initiative 'Science for Scientists' for a one-year full-time position at the lab working on neural circuits recruited in sexual imprinting. The candidates must be postdocs/advanced Ph.D. students/faculty with experience in neuroethology and/or neuroanatomical techniques.
The Ministry of University and Research has established a special fund to finance support measures for Ukrainian students, researchers and teachers so that they can carry out their activities at universities, institutions for higher artistic, musical and dance training and Italian research bodies.
Netherlands
The NIAS Safe Haven fellowship is set up to support scholars, artists, writers and journalists who are not able to do their work in their current location because of the consequences of the war in Ukraine. The Safe Haven fellowship is granted for a period of five months (Sept- Jan or Feb – June). For the academic year 2023/24, four fellowships are offered. Application deadline: 15 March 2023 (12 noon CET) for a fellowship in the academic year 2023/24.
Maastricht University supports and resources for researchers and students from Ukraine.
Poland
Polish National Agency for Academic Exchange (NAWA)- Bilateral exchange of scientists. NAWA invites applications in the call for proposals for the bilateral exchange of scientists. The purpose of the competitions is to support the mobility of scientists in the implementation of research projects, agreed and carried out jointly by partners from partner countries. The co-financing is intended to cover only the costs of personal exchange.
SGH Warsaw School of Economics, along with CIVICA partner universities, is implementing the "CIVICA for Ukraine" project as part of the NAWA initiative "Solidarity with Ukraine". The main objective of the "CIVICA for Ukraine" project is to develop and strengthen cooperation and dialogue between the CIVICA alliance, of which SGH is a member, and the academic communities of selected Ukrainian universities, particularly in the social sciences, humanities, management, and public policy. The project will be implemented from January to December 2023, and will include a variety of activities such as students, doctoral candidates, faculty and staff exchanges from Ukrainian universities, as well as conferences, study visits, internships, summer schools, seminars, workshops, and more.
Romania
The Hydraulics and Pneumatics Research Institute offers medium or long-term collaboration opportunities (minimum 24 months) with a high-level researcher, at the headquarters of the institute (located in Bucharest) or remotely. The Institute specialises in in the fields of mechanical engineering (fluid power), renewable energy, circular economy.
Platform uni4Ukraine, an initiative of students and teaching staff located primarily at the University of Bucharest. The project aims to identify, monitor and present in one place and in a user-friendly manner, the existing initiatives that support those who flee Ukraine via Romania, irrespective of citizenship. See also: https://uni4ukraine.unibuc.ro/en/help
Babeș-Bolyai University in Cluj-Napoca established a procedure regarding the invitation of academic staff from conflict-prone areas or where academic freedom is at risk.
Slovakia
Comenius University is looking for a postdoctoral researcher to work on international project CEMBO. CEMBO is aimed at developing Excellence in the Research Area of Combating and Evaluation of Mixed Biofilms. The position is available immediately and is offered on a part-time or full-time basis until November 2023, based in Bratislava. Accommodation is provided. See Science4Ukraine for further details.
UCM Trnava has implemented a variety of measures to assist its students, including psychological support and financial assistance in the form of special scholarships and fee remission. More information: https://lnkd.in/d5qyiqNr
Bratislava Policy Institute lists additional opportunities here.
Sweden
Stockholm University– funding opportunities for Ukrainian researchers.
Lund University provides information and link to support initiatives for Ukrainian students, staff and others.
Switzerland 
University of Bern, Medical Faculty is offering grants to visiting scholars (professors and postdoctoral researchers) from Ukraine, to teach and/or conduct research at the Medical Faculty of the University of Bern. The grants provide a maximum of 2,000 CHF per full month spent at the Medical Faculty of the University of Bern (pro-rated per week for shorter periods), for periods of up to 5 months (max. amount of 10,000 CHF per scholar). Applications are accepted on a rolling basis.
Swiss National Science Foundation (SNSF): The SNSF has made nine million Swiss francs available for measures at Swiss universities in connection with the war in Ukraine.
United Kingdom
The Oxford University Graduate Scholarships for Ukraine Programme 2023/2024 is open to nationals of Ukraine who have been displaced by the war in Ukraine, and will provide support for 18 full-time taught master's students beginning courses at Oxford in the 2023-24 academic year. Each scholarship will cover course fees in full in addition to a £10,000 grant towards living expenses.
New phase of Researchers at Risk scheme. The British Council and Council for at-Risk Academics (Cara) have opened the programme's seventh submission window with a deadline of 8 February 2023.  The programme facilitates academic researchers to continue their work in association with a UK host institution.
University of Cambridge has implemented a variety of measures to assist and support academics and students displaced by the war in Ukraine, including fully funded residential placements, in a wide range of subjects, clinical placements for medical students, and help for academics still working in Ukraine.
Worldwide support
IIE-SRF accepts applications from professors and researchers facing threats to their lives or careers. Fellowships support temporary academic positions for up to one year at universities and other higher education institutions anywhere in the world where the scholars can continue their academic work in safety. Professors, researchers, and public intellectuals from any country, field, or discipline may apply. IIE-SRF fellowships are awarded quarterly. Applications are considered in the order in which they are received.
The NATO Science for Peace and Security Programme is currently accepting proposals for Multi-Year Projects and Events. SPS aims to enhance civil science and technology and to address emerging security challenges and their impact on international security. Scientists from Ukraine are eligible to participate in activities supported by the SPS Proramme as Ukraine is listed as NATO partner nation. Deadline: 16 February 2023.
USA
Jacyk Distinguished Fellowships are designed to bring senior scholars to Harvard University for one academic term of focused research in Ukrainian history, literature, philology, culture, and other related areas of study in the humanities and social sciences fields. Jacyk Distinguished Fellowships support visiting scholars for one academic semester (typically 5 months) beginning either September 1st or February 1st, corresponding with Harvard's Fall or Spring term. Fellows must be in residence at Harvard for all, or nearly all, of this period. Apply by 31st January 2023.
HURI Research Fellowships in Ukrainian Studies are granted for a single academic term (typically 4 months) to scholars engaged in research pertaining to Ukraine at Harvard University. Scholars of the humanities and social sciences who hold a doctorate degree or its academic equivalent (eg. kandydat nauk) and who have demonstrated a commitment to Ukrainian studies are eligible to apply. HURI Research Fellowships are open to scholars at any stage of their career who have earned their doctoral degree prior to the application deadline. Apply by 31st January 2023.
 Jaroslaw and Nadia Mihaychuk Postdoctoral Fellowships in Ukrainian Studies are granted to promising early-career postdoctoral scholars carrying out independent research on topics pertaining to Ukraine. The fellowships are based in Harvard University and support visiting scholars for two academic semesters (9 months) corresponding with Harvard's Fall and Spring terms. The fellowship is designed for junior scholars who received their doctoral degree no more than seven years prior to the fellowship start date. Current doctoral candidates whose doctoral degree will be awarded before June 1 of the current year are also eligible to apply. Apply by 31st January 2023.
The Institute for European, Russian, and Eurasian Studies (IERES) is calling for applications for three fellowship opportunities offered through the Elliott School Funds for Displaced Scholars and in partnership with the Kyiv School of Economics and the Ukrainian Global University. The opportunities are open to scholars who are based in Ukraine or were based there before February 24, 2022. Two fellowships will be based in Washington D.C., and the third is remote. Deadline: Friday, February 17th, 2023.
Scholars at Risk (SAR) announces new fellowship support for SAR network member institutions in North America looking to host threatened and displaced scholars from Ukraine. The purpose of the funds is to support the Ukrainian research and academic sector, enable continuing collaborations between scholars and institutions in or displaced from Ukraine and the international research community, and to anticipate and support rebuilding of the Ukrainian higher education and research sectors as conditions permit. Applications are open and will be reviewed on a rolling basis (beginning 17th Jan 2023) until funds are exhausted. Given the high levels of need among qualifying candidate populations, institutions are encouraged to submit complete applications at their earliest opportunity.
CRDF Global, on behalf of the U.S. Department of State's Bureau of International Security and Nonproliferation Office of Cooperative Threat Reduction (ISN/CTR), will oversee a small-grants competition for organizations and individuals to leverage their open-source tools to conduct research and develop and deliver workshops that counter Russian malign influence, especially disinformation, to push back against Russian active measures seeking to undermine nonproliferation norms, cooperation, and/or regimes. Applications must be from Ukrainian nationals from civil society, academic, media/journalism, strategic communications, scientific, nonproliferation, and NGO organizations. Deadline: 31 March 2023.
Canada
Canadian Institute of Ukrainian Studies announces call for applications for a range of funding and awards opportunities in 2023-2024.
Fonds de recherche du Québec (FRQ) recently released details of a support programme for researchers displaced by the war in Ukraine. The purpose of this program is to offer research opportunities in Quebec to researchers of Ukrainian or Russian nationality. In collaboration with the universities and a host researcher, FRQ proposes to offer financial support for a maximum of 36 months to researchers affected by the current conflict. Deadline: ongoing.
University of Toronto, Department of Computer Science is running a summer research programme in computer science for students from Ukraine. The program will run from May to August 2023 and will accept senior undergraduate students (year 3 or higher) and graduate students (MSc or PhD) from Ukrainian universities whose studies were affected by the Russian invasion and war in Ukraine. Deadline: 28 February 2023.
Additional databases and lists of support for researchers, scholars and students from Ukraine:
#ScienceForUkraine: A community group of volunteer students and research scientists from academic institutions in Europe and around the world, collecting and disseminating information about support opportunities at the university, national, and international level for students and researchers directly affected by the recent Russia's invasion of Ukraine.
Documenting Ukraine is an IWM research project that seeks to contribute to creating a record of the Russo-Ukrainian War, capturing the human experience of that war, and making it accessible and comprehensible to the broader world. Through Documenting Ukraine, the IWM supports scholars, journalists, public intellectuals, artists, and archivists based in Ukraine as they work on documentation projects that establish and preserve a factual record—whether through reporting, gathering published source material, or collecting oral testimony—or that bring meaning to events through intellectual reflection and artistic interpretation. The next call for applications will open on 10 February 2023, with a deadline of 10 March 2023.
Research4Life: open access to information resources for Ukraine institutions
The University of New Europe: Emergency contact and information, fellowship and sabbatical opportunities for scholars and students, artists and cultural workers, journalists, lawyers and human rights defenders in need and/or at risk.
European New School (ENS) of Digital Studies: Fellowship program "Datafication in European Societies" is designed for postdoctoral researchers active in one of the ENS core disciplines (economics, law, social and political sciences) and ready to build and expand international research collaborations. Applications can be made for an ENS Postdoc Fellowship (up to four years after your PhD) and an ENS Visiting Professor Fellowship (four or more years after your PhD).
Association for Slavic, East European, and Eurasian Studies (ASEEES): Resources to help displaced scholars from Ukraine
LabsArena: Database of support for scientists, scholars, and students.
A list of labs supporting Ukrainian scientists.
The Baltic Science Bridge is an initiative to support Ukrainian scholars and scientists unable to work due to the war. It is meant to give Ukrainian scholars and scientists an opportunity to live and perform some academic work in a Baltic Sea country which is not part of the conflict. Read more about the initiative here.
Platform uni4Ukraine outlines various collections of resources aiming to help scholars at risk, especially from Ukraine.
2. Policy reports & publications
Maryl, Maciej, Jaroszewicz, Marta, Degtyarova, Iryna, Polishchuk, Yevheniia, Pachocka, Marta, & Wnuk, Magdalena. (2022). Beyond Resilience: Professional Challenges, Preferences, and Plans of Ukrainian Researchers Abroad. Zenodo. https://doi.org/10.5281/zenodo.7380509
Platform for International Cooperation on Undocumented Migrants (PICUM) & European Council for Refugees and Exiles (ECRE), Displacement from Ukraine: the EU's financial response. Policy Note. (October 2022)
UNHCR, The Implementation of the Temporary Directive: Six Months On ,(October 2022).
International Science Council, Kristiana University College, Science4Ukraine and European Federation of Academies of Sciences and Humanities, Conference on the Ukraine Crisis: Responses from the European Higher Education and Research Sectors. (August 2022)
European Policy Centre, Disinformation on refugees from Ukraine: Boosting Europe's resilience after Russia's invasion (November 2022)
European Commission / EACEA / Eurydice, 2022. Supporting refugee learners from Ukraine in higher education in Europe. Eurydice report. Luxembourg: Publications Office of the European Union.
Dadush, U. and P. Weil (2022) 'Will Ukraine's refugees go home?', Policy Contribution 16/2022, Bruegel
Karishma Chhugani, Alina Frolova, Yuriy Salyha et al, Remote opportunities for scholars in Ukraine, December 2022, Science 378(6626):1285-1286 DOI:10.1126/science.adg0797
ECRE Policy Note: Movement to and From Ukraine under the Temporary Protection Directive https://ecre.org/policy-note-movement-to-and-from-ukraine-under-the-temporary-protection-directive/ (13 January 2023)
ECRE recommendations on the EU's response to Displacement from Ukraine https://ecre.org/wp-content/uploads/2023/01/ECRE-Ukraine-Response-Messages-January-2023.pdf (5th January 2023).
4. Reintegration-related resources
The MSCA4Ukraine project is gathering examples of ways in which institutions outside Ukraine are supporting researchers from Ukraine to maintain links with colleagues and institutions in Ukraine. We invite you to submit examples for inclusion on this list to [email protected]
Maintaining links with institutions in Ukraine: Some Examples
Non-residential fellowships
The Ukraine Network maintains this list of non-residential fellowships for Ukrainian researchers.
The programme 'Economists for Ukraine' is designed to support Ukrainian scholars who have chosen or were required to remain in Ukraine.
The Remote Fellowships for Researchers from Ukraine from the Hanse-Wirtschaftskolleg – Institute for Advanced Study (HWK) support researchers from Ukraine whose research is hampered due to the war in Ukraine. The fellowships are location independent and are intended to enable researchers to continue their scientific work. The assessment process is ongoing and applicants are encouraged to apply at any time.
BASEES offers five non-residential fellowships for Ukrainian scholars in the humanities and social sciences based in Ukraine. These fellowships provide a one-time stipend of 1000 GBP to support intellectual activities of the scholars. Each of the fellows will also receive membership of BASEES for 12 months and will be able to showcase their research in our regular BASEES Talks seminar series. These fellowships are open to scholars currently based in Ukraine,  working at Ukrainian academic institutions, who hold a PhD or equivalent in the humanities and social sciences, or who are enrolled in PhD programmes. Deadline: 31 January 2023.
CFRES Non-Residential Fellowships for Ukrainian Researchers in the Humanities and Social Sciences. Five one-time non-residential fellowships will be granted to support recipients' intellectual activities in partnership with colleagues from France, Czech Republic and Visegrád countries reunited at CEFRES. The recipients will carry a 9-month affiliation with CEFRES, from April to December 2023, allowing them to participate in all the center's activities. Deadline: 15 March 2023 at 23:59 CET.
Support for Ukraine's higher education sector
UK-Ukraine Twinning Initiative is an institution-to-institution collaboration model coordinated by Cormack Consultancy Group and the President's Fund of Ukraine for Education, Science, and Sports with the support of Universities UK International. Twinning is an institution-to-institution partnership framework to support Ukrainian higher education, both through short-term aid and long-term activities that help sustain and rebuild Ukrainian universities, the economy and society.
Finnish National Agency for Education- Team Finland Knowledge programme has established a separate call for applications from Ukraine. The Call is targeted for the support of cooperation with the Ukrainian higher education institutions with emphasis on Ukrainian higher education sector's need for strengthening academic cooperation and capacity building The aim of the Call is to support Finnish higher education institutions' collaboration with Ukrainian partners and support Ukraine with the development and rebuilding of its higher education. In the TFK programme's call for applications for Ukraine only one project per a higher education institution can be funded. Granted funding can be used during the period of 1 August 2023 – 31 December 2025.  Deadline: 2 May 2023
Teaching resources
Advance HE, working closely with the Institute for Higher Education Ukraine, the British Council and academics from both Ukraine and the United Kingdom, have started to collate resources on the Practical STEM Teaching Community Resources website. The aim of the project is to create a collection of teaching resources across STEM disciplines that will allow Ukrainian academics to continue to provide their students with online/remote learning experiences in laboratory skills.
Wildau-Kharkiv IT Bridge is a project funded under the DAAD programme "Ukraine digital: Ensuring academic success in times of crisis." The project aims to create an inter-university and cross-curricular virtual environment in order to restore studying in the field of IT. The WKITB implements an accessible digital platform with educational materials and video-conference service (for Bachelor and Master level). The organisation on the Ukrainian side is done in cooperation with the Kharkiv National University of Radio electronics.
Psychosocial Support
Therapists for Ukraine: The therapists on this website have agreed to offer free, online counselling for any person directly affected by the war in Ukraine.
Sane Ukraine offers free daily online trauma and resilience support sessions for Ukrainians everywhere.
General resources on return & reintegration
Please find below information on Voluntary Return programmes and related resources. For additions to this list, we welcome your suggestions at [email protected]
5. Other general information & resources